January 23, 2022 is National Sanctity of Human Life Sunday!
We've created several graphics for use in churches and for anyone else who wants to help spread the word.
Email Banner (600x300 JPG)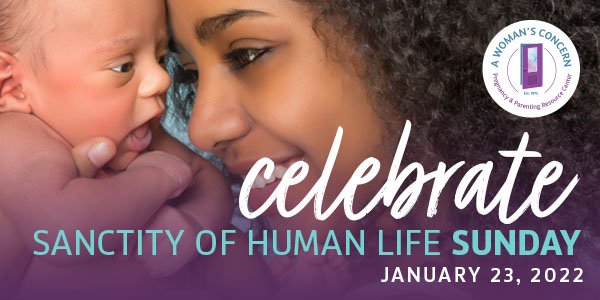 Widescreen PPT Slide (1920x1080 JPG)
Social Media Story (1080x1920 JPG)
Social Media Post (1000x1000 JPG)
PRINT Ad for Bulletin or Newsletter (4.25" x 5.5" JPG)
Download each graphic individually, or click the button below to download a ZIP of all five!
You Can Make a Difference
We are so grateful that you're here and that you care! There are SO MANY ways to join us in our mission to build a community where families are strong and Life is cherished.