Our building, team, and resources may look very different than they did 50 years ago when a group of dedicated men and women founded our organization in 1972… But the passion and dedication of the volunteers, board of directors, staff and benefactors remain the same—to build a community where families are strong and life is cherished.
Although the challenges of the pandemic have been exhausting, they have been a hidden blessing, as we've been required to seek out new ways to more completely meet our clients "where they are." Through patience, creativity and perseverance we were able to build a strong base on which new initiatives and enhanced programs could grow and flourish. Our Empowered Youth, Courageous Dads, and Your Whole Self programs were born out of this time and enable us to more holistically live out our mission of LIFE.
As we reflect on the past 50 years, we recommit to honoring those pioneers who came before us. Their sacrifices and vision in creating one of the first pregnancy centers in the US laid the foundation for the thriving organization that A Woman's Concern has become.
So thank YOU for keeping this mission alive for all these years and continuing to partner with us in serving more families as we move forward.
For Life,
Jill B. Hartman
Executive Director
Our Annual Report for fiscal year 2021 is here! Check out this year's "By the Numbers" infographic to see what we've been up to and what we're up against as we fight to save lives and strengthen families.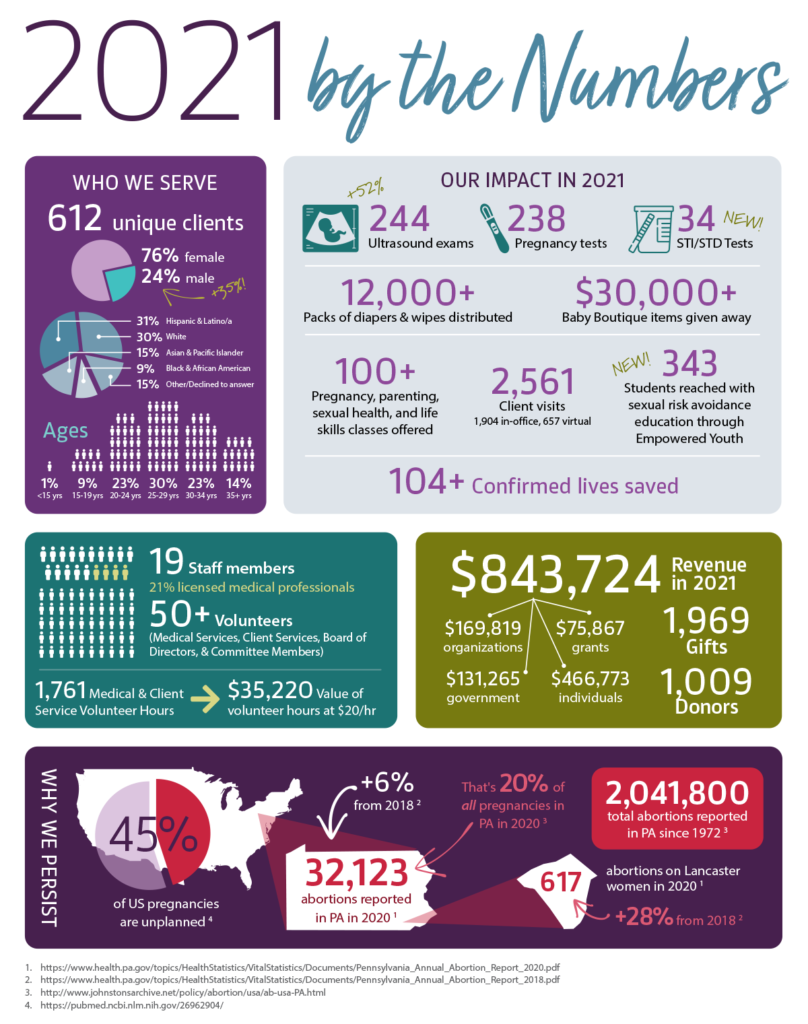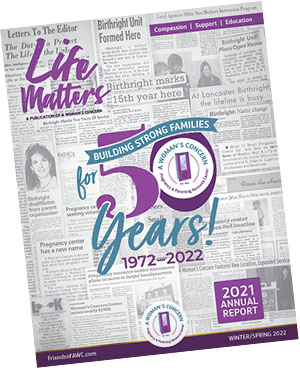 Download the full version of our newsletter and annual report (3.8 MB PDF)