Sign up with your email address to receive occasional news and updates from A Woman's Concern, plus event information, volunteer and career openings, and more!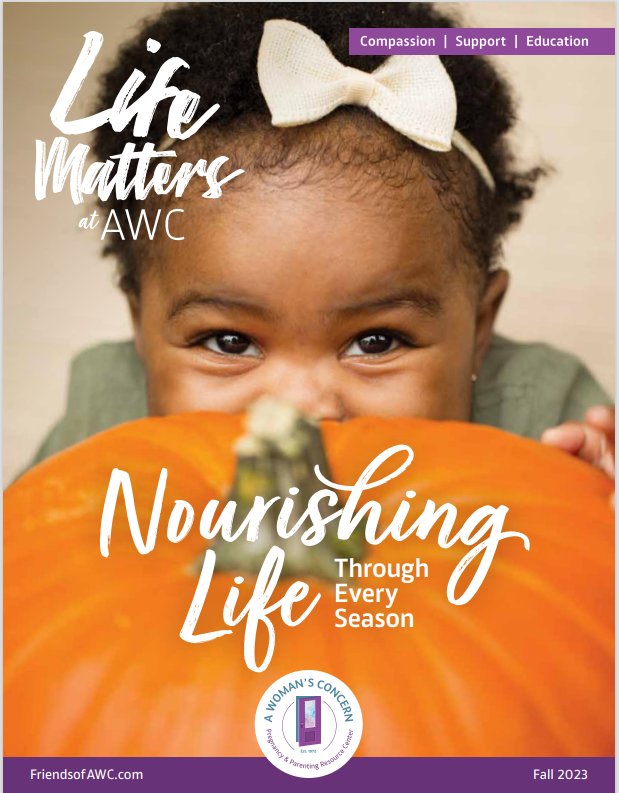 Welcome to the Fall 2023 AWC newsletter. We hope you will be inspired by the stories from inside our pregnancy care center. These moments are made possible by your generous and consistent support for building strong families that cherish life.
Thanks to the support of donors and community partners, A Woman's Concern offers free, confidential pregnancy and parenting services to women and families in the greater Lancaster, Pennsylvania, area. We empower women by equipping them with tools and information to make healthy choices about pregnancy, parenting, and sexual health. Our free services include pregnancy testing, ultrasound scans, education and support, community referrals, material assistance, and more!
We're so glad you are interested in partnering with us to bring these quality services and resources to women in our area!
Here are a few ways that you can get involved with our work:
YOU can help us save lives and strengthen families in Lancaster by supporting us financially. We're counting on your generosity to let us pursue our mission!