The abortion industry twists the truth. Let's look at their claims and the (peer-reviewed) facts: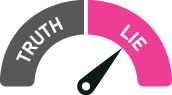 CLAIM: "Not a single publicly funded CPC [crisis pregnancy center] in PA provides prenatal care in PA. In fact, they are not even staffed by medical personnel." [1] Melissa Reed, President/CEO, Planned Parenthood Keystone
A Woman's Concern is partially publicly funded through Pennsylvania's Real Alternatives program. AWC does provide prenatal education and programs for women in addition to limited medical tests and procedures which are conducted by medical professionals. We also provide referrals to other organizations that offer comprehensive prenatal care for our clients.
Our professional medical team includes:
Dr. Tony Mastropietro
Medical Director
Dr. Timothy Boley
Maternal & Fetal Medicine
Linda Sydorko, RN
Lea Brenneman, RDMS
Tara Love, RDMS
Emily Noll, LPN
Planned Parenthood—which also receives significant public funding—does not provide any prenatal care in PA. Ms. Reed admitted, "Planned Parenthood affiliates in this state do not provide prenatal care." [2]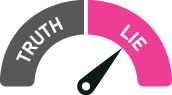 CLAIM: "There is no medical evidence to support the assertion a medication abortion can be 'reversed' [...]." [3]
Today, chemical (medication) abortions account for roughly 40% of all abortions in the US, and that number continues to grow. Chemical abortion is a two-drug process. The first drug, mifepristone, impedes the production of progesterone in the placenta. The second drug, misoprostol, taken a day or so after the first pill, causes the mother to go into labor.
Abortion Pill Reversal (APR) is a newer application of a low risk treatment used for decades to prevent miscarriage, commonly caused by low progesterone levels in the mother. APR involves prescribing progesterone, the natural hormone in a woman's body that sustains pregnancy, to counter the effects of mifepristone. If a pregnant mom regrets starting a chemical abortion and acts quickly after taking mifepristone, but before taking the misoprostol, she may be able to save her child.
A 2018 peer-reviewed study showed evidence that the treatment successfully saved the pregnancy in 64%-68% of cases. The study also showed there was no increase in birth defects with the APR treatment and there was a lower preterm delivery rate than in the general population. To date, more than 2,000 healthy babies have been born after APR. [4]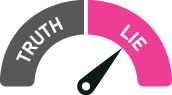 CLAIM: "Approved by the Food and Drug Administration in 2000, non-invasive medication abortion is safe by all measures —safer than Tylenol and Viagra, even." [5] Cecile Richards, former president of Planned Parenthood
The FDA has updated its adverse events reports on Mifeprex, also known as "the abortion pill"—which now documents nearly 4,200 adverse events, including hospitalizations and other serious complications and at least 24 deaths. It is also important to note that this report is not comprehensive, because women sent to the hospital after taking the abortion pill are regularly classified as experiencing a miscarriage rather than complications from the abortion pill. [6]
According to the Mifeprex medication guide, it is expected that a woman will experience severe cramping and heavy bleeding to expel the baby after taking the abortion pill. This shows that the "treatment is working." Other common side effects include nausea, weakness, fever/chills, vomiting, headache, diarrhea, and dizziness. [7] Comparing this procedure to taking Tylenol gives the false illusion of simplicity without the possibility of physical complications.
The FDA lifted restrictions on dispensing the abortion pill via telemedicine and mail order in April. This kind of easy access to the abortion pill removes many of the safeguards of medical oversight, including the vital first step of confirming the pregnancy and gestational age, which ensure that this medication is not being taken beyond the approved 10 weeks. Telemedicine and mail order abortion pills will put more women at risk for dangerous complications.
The Bottom Line
We take seriously our commitment to scientific accuracy and professionalism in our medical care, excellence in our education programs, and unbiased compassion and support from start to finish. Those who oppose our work spread a false narrative about our mission in order to compromise our ability to reach those who need us the most.
Choose to know what we're up against. You can help us light the way for Truth.
SOURCES
House Health Committee Public Hearing. 2021. Presentation On Pro-Life/Abortion, Part II – Providers and Alternatives. 10. [online] Available at: <https://www.legis.state.pa.us/WU01/LI/TR/Transcripts/2021_0079T.pdf> [Accessed 30 June 2021].
—. 58.
Planned Parenthood, 2019. The Facts on Mifepristone. [online]. Available at: < https://www.plannedparenthood.org/uploads/filer_public/42/8a/428ab2ad-3798-4e3d-8a9f-213203f0af65/191011-the-facts-on-mifepristone-d01.pdf> [Accessed 7 July 2021].
Delgado G, Condly SJ, Davenport M, Tinnakornsrisuphap T, Mack J, Khauv V, Zhou PS. A Case Series Detailing the Successful Reversal of the Effects of Mifepristone Using Progesterone. Issues Law Med. 2018 Spring; 33(1):21-31. PMID: 30831017.
Richards, C., 2018. Op-Ed: Cecile Richards. [online] Los Angeles Times. Available at: <https://www.latimes.com/opinion/op-ed/la-oe-richards-arkansas-abortion-law-20180613-story.html> [Accessed 30 June 2021].
FDA, 2018. Mifepristone U.S. Post-Marketing Adverse Events Summary through 12/31/2018. [online] FDA.gov. Available at: <https://www.fda.gov/media/112118/download> [Accessed 30 June 2021].
FDA, 2016. MEDICATION GUIDE Mifeprex (MIF-eh-prex) (mifepristone) tablets, for oral use. [online] FDA.gov. Available at: <https://www.fda.gov/media/72923/download> [Accessed 30 June 2021].
You Can Make a Difference
We are so grateful that you're here and that you care! There are SO MANY ways to join us in our mission to build a community where families are strong and Life is cherished.