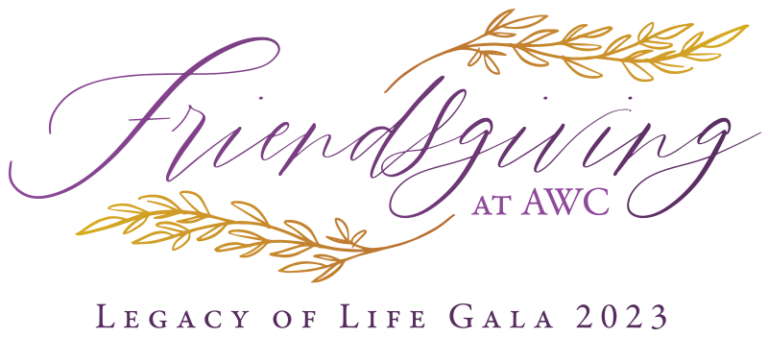 Friendsgiving Cookbook Submission Form
For our 2023 Friendsgiving Gala, AWC is creating a cookbook filled with recipes submitted by our board, staff, volunteers, and hopefully by YOU, our friends and family!
We would love to include your contribution in The Treasured Table! You can share whatever recipe you like, whether it be an appetizer, a main dish, a side dish, or a dessert. Submitted recipes will be compiled into a bound cookbook which will also include some beautiful AWC stories sharing how food has a very notable place in our center, and even more so in the relationships with our clients.
Each cookbook will be sold for $25, and proceeds go to enhancing our Mom Care program, which is designed to provide additional resources for moms after their babies are born. It's our goal to provide each mother in the program with a copy of the cookbook, a grocery store gift card, and an Instapot™ mulitcooker to help make mealtimes easier.
NOTE: You can also submit your recipe details by emailing advancement@pregnancylancaster.com.