As our 50th year comes to a close, we continue to be amazed and grateful for the amazing way that the Lord has blessed AWC's work throughout this past year…
Students in 48 classrooms reached through Empowered Youth
Men in our Courageous Dads program
Unique clients serviced this year (so far)
Hours of parenting education provided
Thanks to the continued support of our generous partners, AWC is here to welcome each patient and client who comes through our purple doors and to empower them to choose Life.
While we're at it, who could mention amazing things from this year without calling out again the overturn of Roe v. Wade— something many of us thought might never happen during our own lifetimes? Unfortunately, as you know, the Supreme Court's decision came with its own consequences for us, including hit pieces in the media, misinformation campaigns by the opposition, and a slew of attacks on our online presence and reputation.
In addition, we all have our eyes on the upcoming PA Supreme Court decision on Allegheny Reproductive Health Center v. Pa. Department of Human Services, which could codify a right to abortion into the PA constitution and make things increasingly difficult for centers like AWC to save lives… And Planned Parenthood's Lancaster office opened only a block away from our center.
All that said, there is no denying that the Lord is moving things in a BIG way. We have seen and continue to see His hand working in the big things and in the small things too. There is so much to be done as we move forward into the new year, and we are ready and excited to get started.
Introducing our BRAND NEW Strong Families Educational Fund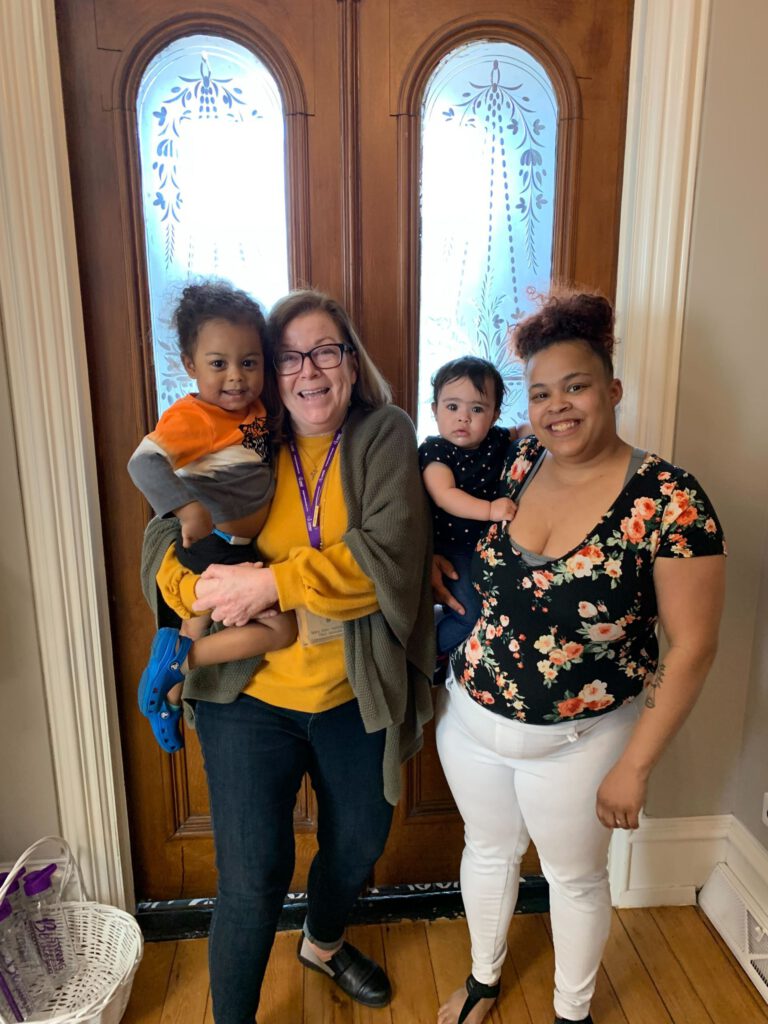 We're pleased to announce that we're creating a brand new Strong Families Educational Fund in memory of one of our dear founders, Sharon Fantazier, which includes a generous $25,000 matching gift from the Fantazier family.
This new fund will help to ensure that the moms and dads who enter our program continue to receive quality, life-changing educational classes and one-on-one mentorship with our specially-trained advocates in the years to come. Our Strong Families program saves lives and helps to shape destinies.
You can help us wrap up 2022 strong and head into 2023, ready to move forward with renewed momentum with this new fund!
Will you prayerfully consider a year-end gift to help us use the momentum we've built to continue to expand and grow our reach into the community? With your gift, you are helping us to build a community here in Lancaster where families are strong and Life is cherished.
Gifts received now through January 15, 2023 are eligible for the match!